Restaurant and Bar
We offer a wide range of Jamaican meals which is marinated in authentic Jamaican seasoning and spices to capture the taste of Jamaica. Jamaican pop and juices are available with meals.
We also have a Bar that serves all available Beers and Spirits from Jamaica, as well as. selected liquors from other Caribbean islands and Canada.
Retail
Seasoning, spices, retail products, and fresh produce are imported from Jamaica for sale to customers. The fresh produce includes ground provision and seasonal Jamaican fruits.
Catering
We prepare meals according to specifications for private events, such as parties, weddings, business lunches, dinners, and any other function that you would like to infuse an authentic Jamaican-Caribbean taste.
New products have arrived and will be available on 2020 August 05.  The new stock includes Yams, Green Bananas, Sweet Potatoes, St Julian and East Indian Mangoes.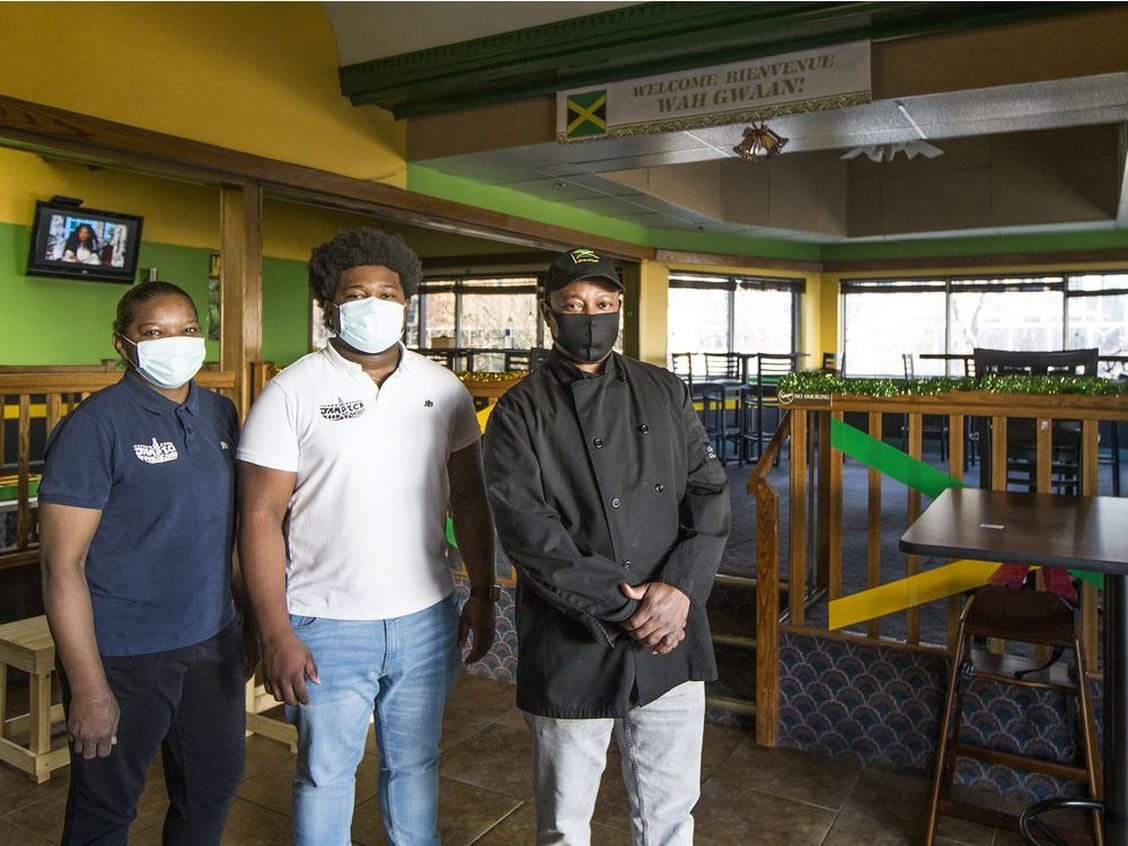 New Faces New Places: Family brings authentic taste of Jamaica to downtown Saskatoon